The beginning of everything: Your logo.
En archè èn ho lógos. In the beginning was the word. And what applies to the creation of a divine universe also applies to the creation of a corporate universe at stotz-design.com: In the beginning was the logo.
Because your logo – aka word-image-brand – is the trademark of your company. It stands for your company, your organization, your product – in picture and/or word, but always reduced to the maximum. Whether a textile company or an art museum, a tool manufacturer, or an organic winery. So that your brand is identified and recognized at a glance, we create your unique logo.
Unmistakable recognition mark in words and/or images
Your logo can (1) be composed of characters, it can (2) be composed of of a combination of characters and a graphic element, and it can (3) be composed of a graphic element solely.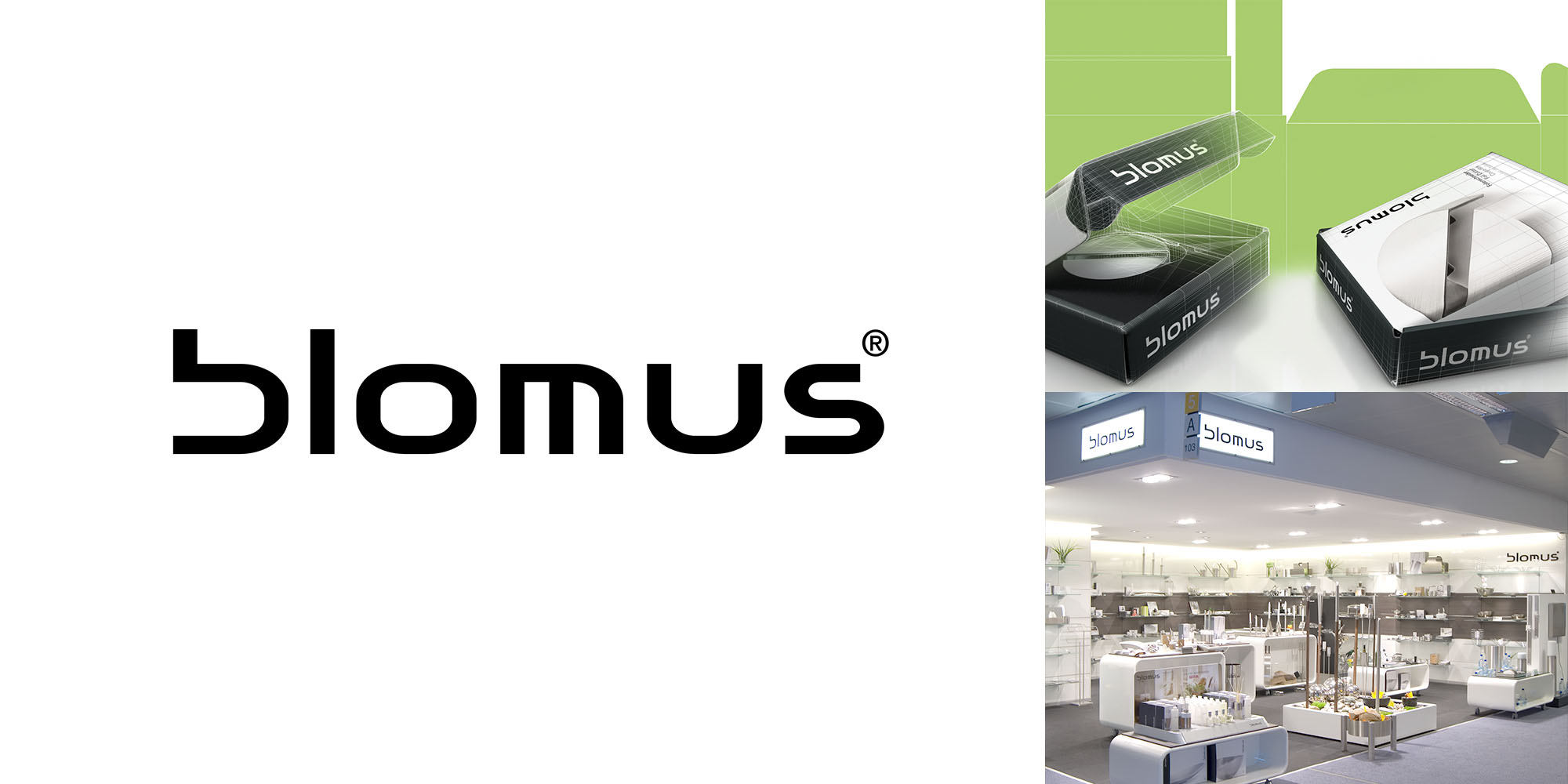 Logo as purely typographic characters
Classics among pure typographic logos of type 1 are those of Coca-Cola and Nutella. The typography is so distinctive and unmistakable that we recognize the respective brand even if it is used for a word different from the company name. We at stotz-design.com have developed such a purely typographic logo for blomus, the brand for timeless interior design.
Logo as a word and figurative mark
A logo that combines a written character and a graphic sign, the word-image mark in the narrower sense, is widely used in corporate communications. Word and picture mark form a unit here, they support each other. We at stotz-design.com have created a type 2 logo for the Storch-Ciret Group, for proseat and for Acker, among others.
Logo as a figurative mark
Some companies use a purely visual logo (type 3). A bitten apple, for example. Logos of this type have the same impact in all languages and regardless of the font used. The figurative mark alone is the logo.
Once we have established your brand in the market, the figurative mark of a logo is often sufficient for the communication objective: The name is then instantly associated by the target group. The more successful your brand, the greater the chance that the figurative mark – like a purely visual logo – can stand on its own. Examples of this from the stotz world: Acker, timeair und WITTE Digital.
The future of logo
As is well known, it is considered the securely protected sanctuary of corporate design: Changes and variations in the shape, color and typography of your logo are forbidden or only permitted within narrow, predefined limits. A strictly defined protective space ensures that nothing and no one gets too close to it.
At stotz-design.com, we bring movement and diversity to the strict approach to logos. The digital world makes new logo types possible: logos that cannot be fixed, that are dynamic, that work in bleed and allow for diversity of shape. Our pioneer of this logo type is the one from and for vombaur. We also create new, exciting development possibilities for your brand with a digital logo. The objective remains unchanged: the unmistakable recognition of the brand.
Corporate-Design by stotz-design.com
We are here for you:
Fon +49 (0)202 – 300667