German Design Award for Sustainable Product Design
The German Design Council – the German brand and design authority – honors Oliver Stotz with the German Design Award 2023 in the category "Excellent Product Design – Kitchen". The stotz team is delighted, applauds and congratulates from the bottom of its heart!
This special award is presented for the unique design of the table and kitchen series EMBRACE. With the extraordinary combination of natural wood and mineral-organic composite materials, the visually and haptically appealing design of boards, bowls and other tableware succeeds and convinces above all by:
contrasting colors,
unadorned shapes,
cool mineral and warm wood,
smooth and contrasting surfaces.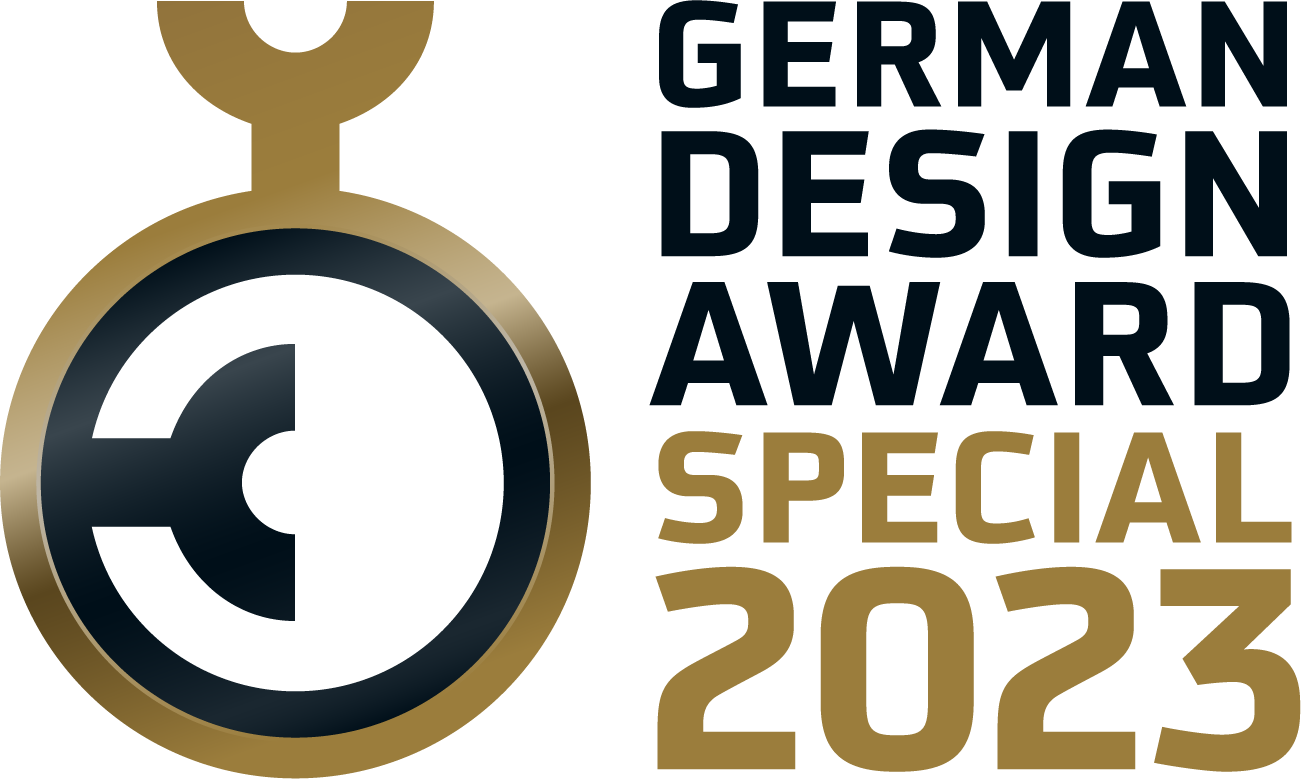 There is more to EMBRACE that is worthy of the award than the combination of particularly durable and thus resource-saving materials. "For us, the topic of sustainability is not fundamentally new," explains Oliver Stotz. "Topics such as circulareconomy and working with sustainable materials have defined our design philosophy for many years. For this reason, EMBRACE also goes back to a cooperation with coco Africa, a South African artisan company." The kitchen series is manufactured in local small businesses – and entirely from high-quality scrap wood. Modern upcycling processes thus ensure the resource-friendly manufacture of new products.
In this way, EMBRACE builds a bridge in several ways: Between materials, between continents, and between cultures and their aesthetic styles. "Beyond its aesthetic value, our design makes a meaningful and lasting contribution to greater sustainability. We are happy and proud that the German Design Council has recognized our commitment in this regard", Oliver Stotz is pleased to say.